Posted by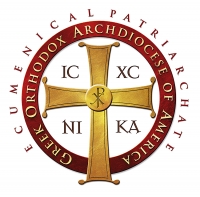 Greek Orthodox Archdiocese of America
Department of Internet Ministries
50 Goddard Avenue
Brookline, MA
Posted: 09.10.2019
Product Support Specialist
Department of Internet Ministries
Greek Orthodox Archdiocese of America
Brookline, MA
Job Description
The Department of Internet Ministries of the Greek Orthodox Archdiocese of America is looking to hire a full-time Product Support Specialist to assist with the Department's daily operations.
The candidate will handle a wide range of responsibilities, both technical and interpersonal in nature. Responsibilities involve working with clergy and staff from Orthodox parishes and organizations to assist them in using the many products and services offered by the Department of Internet Ministries. In addition, the candidate will be responsible for other administrative duties including account management, billing, and documentation. Web development experience is not required, but a comfort with computers and a willingness to learn and pick up new skills quickly is crucial.
Primary Duties and Responsibilities
Work with clients over the phone, via email, and through the helpdesk ticketing system
Assist clients with new requests for products and services
Identify and help resolve technical support issues in a timely manner
Maintain documentation for products and services
Administrative duties which includes account management and billing
Perform additional functions as needed
Qualifications:
Strong oral and written communication skills
High level of attention to detail
Ability to work both independently and within a team
Keen problem solving and analytical skills
Patience and kindness when working with others
Working knowledge of the Orthodox Church, its hierarchy, and its liturgical cycle
About the Department of Internet Ministries
The Department of Internet Ministries, a national ministry of the Greek Orthodox Archdiocese of America, is committed to following the commandment of our Lord Jesus Christ who said: "Go into all the world and proclaim the good news to the whole creation" (Mark 16.15). Therefore, our staff is dedicated to utilizing the medium of computers and the Internet for the proclamation of the Good News of the Gospel and for the advancement of Orthodox Christian ministry. This position is located on the campus of Hellenic College Holy Cross School of Theology at 50 Goddard Ave. in Brookline, MA. To learn more about the Department of Internet Ministries, please visit internet.goarch.org.
To Apply
To apply, send your resume and a cover letter via email to internet@goarch.org .