Posted by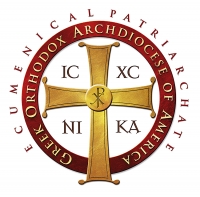 Greek Orthodox Metropolis of Chicago
555 E. Butterfield Road, Suite 201
Lombard, Illinois, 60148
Posted: 03.04.2020
Youth & Young Adult Ministries Coordinator
Greek Orthodox Metropolis of Chicago
Time Commitment: Full Time
Start Date: February 2020
Post Date: February 3, 2020
Compensation: $50,000 Annually (+ benefits)
About the Metropolis of Chicago
Headquartered in Lombard, IL the Greek Orthodox Metropolis of Chicago ("Metropolis") represents the Greek Orthodox faithful of 34 parishes in Illinois and 24 parishes in Wisconsin, Minnesota, Iowa, northern Indiana, and eastern and central Missouri and is one of nine Metropolises in the Greek Orthodox Archdiocese of America. His Eminence Metropolitan Nathanael presides over and is the spiritual leader of the Metropolis.
Job Summary
The Metropolis is seeking a Youth & Young Adult Ministries Coordinator who will support, coordinate, and implement various initiatives of the office of Youth & Young Adult Ministries for the Metropolis. This role requires creation, implementation, and organization of these various ministries. The position requires flexible work hours, ability to travel, and weekend/after hours.
Primary Responsibilities
Report daily to Metropolis Youth & Young Adult Ministries Director
Support the day-to-day activities of Youth & Young Adult Ministries Chicago, including: Fanari Camping Ministries, Athletics, Metropolis Educational Events, and Youth Safety
Assist in correspondence on all levels (formal, personal, digital, etc.)
Serve as an ambassador of the Metropolis Youth & Young Adult Ministries andinitiatives
Assist with other duties as assigned
Required Skills and Capabilities
Must have previous experience in Youth & Young Adult Ministries
Must be enthusiastic about, and committed to Youth & Young Adult Ministries
Must be able to work independently and carry out work with minimal supervision once given direction
Must be creative, flexible, and innovative in approach
Excellent written communications skills, including copy writing, editing, and proofing
Strong digital and social media experience including ability to develop infographics, memes and other sharable content
Ability to simultaneously manage multiple projects and deadlines
Must be motivated, highly organized, and detail-oriented
Must show discretion, confidentiality and good judgment in handling sensitive and privileged matters and documentation
Proficient in Microsoft Office Suite
Education and Experience
Involvement with the church is highly preferred
Must have a Bachelor's degree
Some communications experience in prior internships preferred, but not required.
To Apply
Interested candidates should contact Vicki Karl, Metropolis of Chicago Executive Director at: vkarl@chicago.goarch.org, and submit a resume and a brief statement of interest and qualifications.